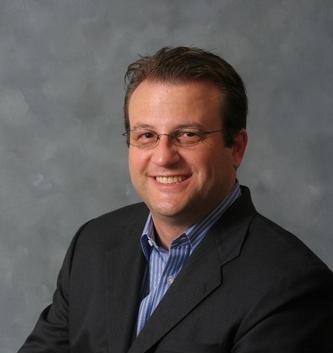 I am a results driven business executive. I am a proven business leader in:
Business development and developing new revenue and profit streams in management consulting and products.
Leveraging business strategy and analytics to solve complex problems.
Leading teams from raw abstractions to delivered products using innovative and energetic international executive and consulting skills including leadership, management, product development, marketing strategy, project-management, sales and presentation skills.
Skilled at fixing delivery quality issues and practice management problems and returning practices to profitability.
Solving complex business problems by leveraging advanced analytics, CRM strategy, best practice processes, organizational and technology components
Practice management (combining sales & delivery) in industry verticals including biotech/pharmaceutical, health-care, financial services and telecommunications.
Leveraging broad business and technical background that includes business strategy, CRM, data mining, sales, management, marketing management, business intelligence, portals and high-performance computing (Big Data). Helped transitions to cloud computing.
Improving customer centricity in a variety of ways including sales, marketing and service through both retail/brick-and-mortar as well as online / internet based innovations.  B2C as well as B2B.
Data Scientist with experience creating analytics for business processes including churn/attrition, acquisition, lifetime value and segmentation. This covers the old labels for this area including data mining, machine learning as well as new labels such as bigdata (which can be a confusing term). Hands-on with recent the latest AI/machine learning tech from google, fb and others.
Award winning: Helping clients and employers win awards: CIO Magazine's Enterprise Value award (Dell, call center sales application), Data Warehouse Integrator of the year (PwC, Brazil) and a finalist in Smithsonian Computer Innovative Use of Technology (Qwest, Intelligent Scripting), Chicago Hottest 2012 and Inc Top 500 fastest growing companies.
Developing analytical products–I'll always have a finger in developing new products.
I have worked in many diverse fields with companies such as (not ordered):
K2 Solutions
Elevondata / Chainworks
Solariat / SocialOptimizr (social media, big data, acquired by Genesys)

Ajilitee (part of LaunchPoint)

Knightsbridge (acquired by HP)
Siemens Consulting
PricewaterhouseCoopers (acquired by IBM)
MRJ/Naviant (acquired)
Thinking Machines (acquired by Sun)
Shell Offshore
I have directly created, overseen, managed (think "Practice/Industry Leader and Partner") or helped grow ("COO") management consulting practices in Payer (healthcare insurance), BioPharma, Financial Services, Media & Entertainment and Energy. I have been labelled by former employers as an industry subject matter expert in healthcare and national subject matter expert in creating and deploying analytics to front line operations along with an intense focus on Customer Relationship Management (CRM) and its flavorfull cousin Customer Engagement Management (CEM). As a CTO I have developed AI/machine learning products and new algorithms.
As a hands-on person, I enjoy working at different levels or different projects. Always happy to help where needed.
I have worked internationally and domestically, helped start international offices and worked for Fortune 100 companies as well the top companies in their industry.
Having helped start companies and including my work at startups in my college days, I learned that moving fast should be a standard way of executing. Having created products based on big-data technologies and others that were leading for their times, I also know the challenges of bringing new technologies to bear on existing problems. From exploration geophysics at Shell to the work across companies including Solariat (bigdata, machine learning, unstructured data),  to management consulting strategy and vision work in the sales & marketing (CRM, CEM) areas, there is no better thrill than succeeding in the marketplace.
They have all been fun and I feel fortunate to have been enriched and mentored by many individuals over the course of these companies. I hope to return the favor.
Check out my recent book: amazon web site: Data and Analytics Playbook. I was fortunate enough to connect with Dan and Lowell, my co-authors, and document a process that has proven itself at multiple clients in different industries. Some of the clients that followed the Playbook process won awards for their work.
Education:
MBA – Georgetown University

Electrical Engineering MSc – Virginia Tech. Thesis Title: Random Media Homogenization Using Effective Medium Theories. Google: 

Thesis

, VTEdu: 

Thesis (my thesis advisor was a physicist hiding out in the EE department).
Aerospace Engineering BSc -Virginia Tech. Project Leader for the senior design project: Laser Chemical Hybrid Space Transport Vehicle. Here